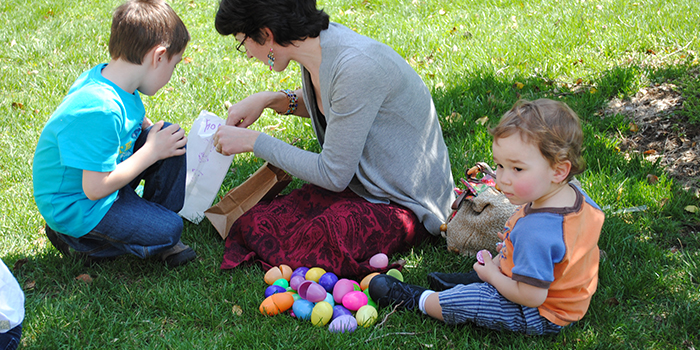 Nursery
Nursery Care is provided during the 10am service for children under the age of five. Children spend time playing together in a classroom with ageappropriate toys, with a team of volunteer care providers who rotate each week. When you arrive for 10am worship, just ask the usher to direct you to the Nursery.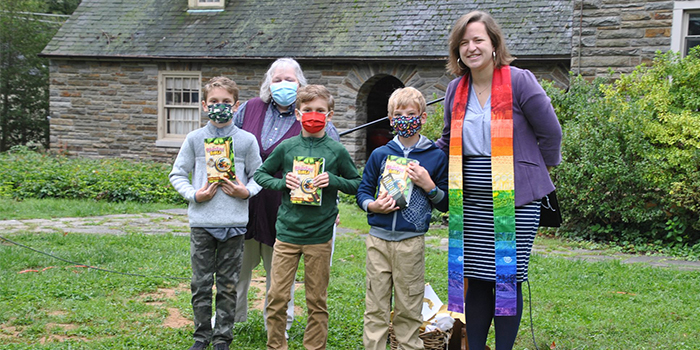 Sunday School
Elementary students (grades K- 5) are welcome to grow in their faith and Christian Education with Sunday School during the 10am worship service with age appropriate lessons and activites.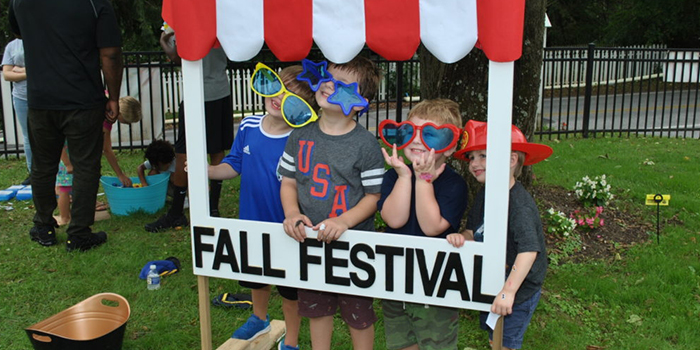 Fall Festival
Hunt's Church and the Preschool host an annual Fall Festival for both Preschool and Hunt's families with children (ages babies to Grade 5) for a day of fall fun – featuring games, face painting, arts and crafts, a moon-bounce, and an ice cream truck. There are many fun opportunities for young children and a time to visit with the preschool leaders and learn more about our preschool and the church.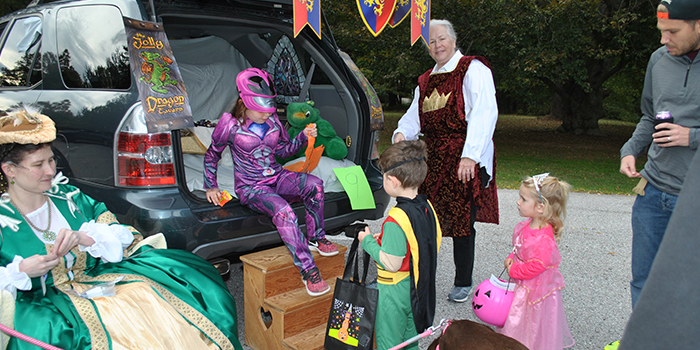 Trunk or Treat
Trunk or Treat is an alternative to the house to house trick or treating tradition associated with Halloween. Participants park their cars side by side in a designated area of the parking lot. Hunt's Church and Hunt's Church Preschool together jointly host the annual Trunk or Treat. Lots of neighborhood children enjoy the various car decorations in the safety of our parking lot.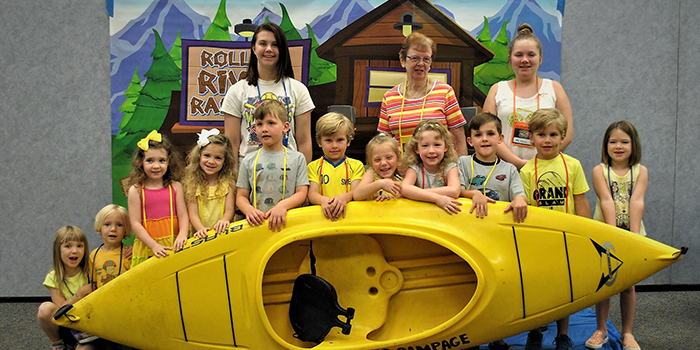 Vacation Bible School
Every year, Hunt's holds Vacation Bible School in June or July. Open to children of church members, as well as children in the community, VBS focuses on a religious theme that encourages children to understand the place of God in their lives. Church members volunteer to teach the children and to lead activities including classroom studies, music, arts & crafts, and recreation. The week ends with a wonderful program and cookout to share with parents. In addition, the children share their VBS experiences with the congregation in Sunday worship.
Registration for VBS 2022 is now closed. Click below to learn how you can volunteer your time or your stuff!