From September to June we offer
two Sunday Worship Services
8:30am Contemporary  |  10am Traditional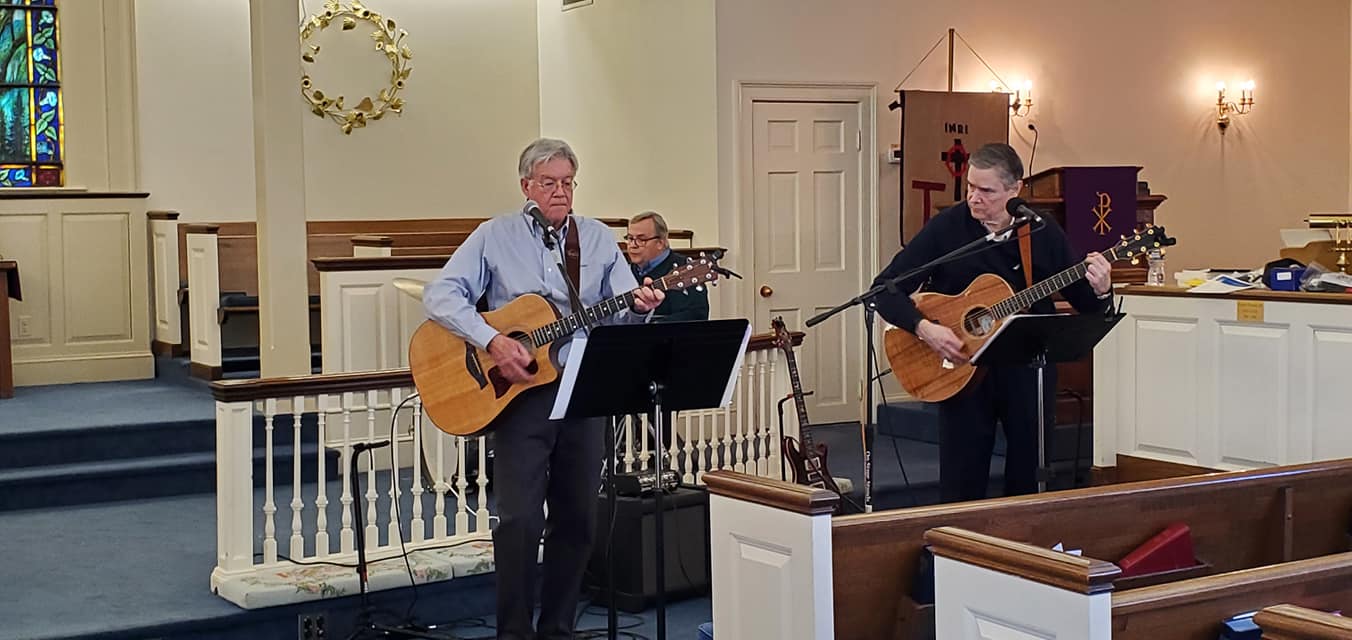 8:30am Contemporary Service
The Hunt's Praise Band leads the congregational worship for the 8:30am Contemporary Worship Service with guitars, drums, bass, keyboards and voices to upbeat contemporary praise and worship songs. The band rehearses weekly in the church and is always open to new members who would like to share their instrumental or vocal talents to make a joyful noise to the Lord.
The Contemporary Worship Service is an informal time of singing praise and worship songs, prayer, hearing, and reflecting on God's Word, and timely messages for daily living and spiritual growth. Casual dress is welcome.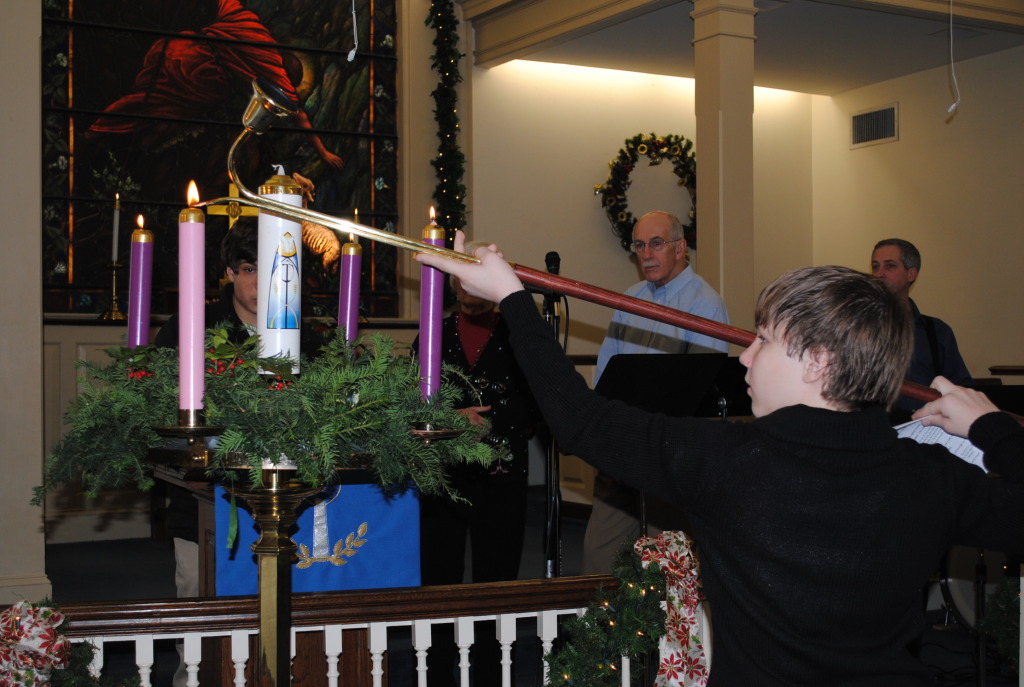 10am Traditional Service
The 10am Traditional Worship Service combines the use of traditional prayers and liturgy with scripture, powerful faith-based messages for daily living, a wonderful music program, combining the talents of Hunt's Chancel Choir with favorite hymns and songs.
The service starts with the Acolyte (child) who lights the candles during worship service. The pastor typically opens the service with a welcome to all, followed by a hymn and the children's message. After the children's message, the children are invited attend Sunday School. As the worship service continues, there is a time for prayer concerns among the congregation, the sermon, and the benediction. Refreshments and a time of fellowship follow the service downstairs in VanMetre Hall.
DON'T DELETE (this extra item allows the other items to be closed upon page load)
Confirmation Sunday
Confirmation Sunday celebrates the formal introduction as members of the church. Following a weekly study program with the pastor, young teens starting at age 12, are confirmed as members of the church.
Baptisms
Hunt's offers baptisms for children and adults of all ages. Read more here.
Scout Sunday
Scout Sunday is celebrated in February. The annual Pinewood Derby is held in Van Metre Hall, where scouts and their families and friends gather to race their hand-crafted cars.
Senior High Youth Service
A tradition for over 50 years, the Hunt's Senior High Group leads an annual worship service each spring. This joyful and spirit-filled worship service is based on a selected theme. In preparation for the service, all members of the group write about their experiences, and the graduating seniors share their meditations with the congregation. Many of the songs and hymns are contemporary or adapted for the service's theme. The end of the service reunites alumni in a celebratory song followed by fellowship.
Christmas Eve
Join Hunt's Church on Christmas Eve as we celebrate the birth of our Savior, Jesus Christ. We celebrate the evening with a family service, featuring a Christmas pageant.
The late night services are candlelit and feature Christmas carols and the word of God. Both services conclude with singing "Silent Night" in the darkened candlelit Sanctuary.