Serving God and the Community Since 1773!
Our 250th Anniversary Year is finally here!
This year we are celebrating the faithful people who have gathered on this hill for 250 years.
From the very first Methodists who gathered in the home of Phineas Hunt to each of us today,
we are all part of God's story of faithfulness. Celebrate with us throughout the year.
This Year's Schedule of Events
Please note, some of these events require reservations (Historical Dinners, October 8 Lunch Event). Please check back on this website page, the bulletin, and Newsletters for links to RSVP and save your spot for these monumental events!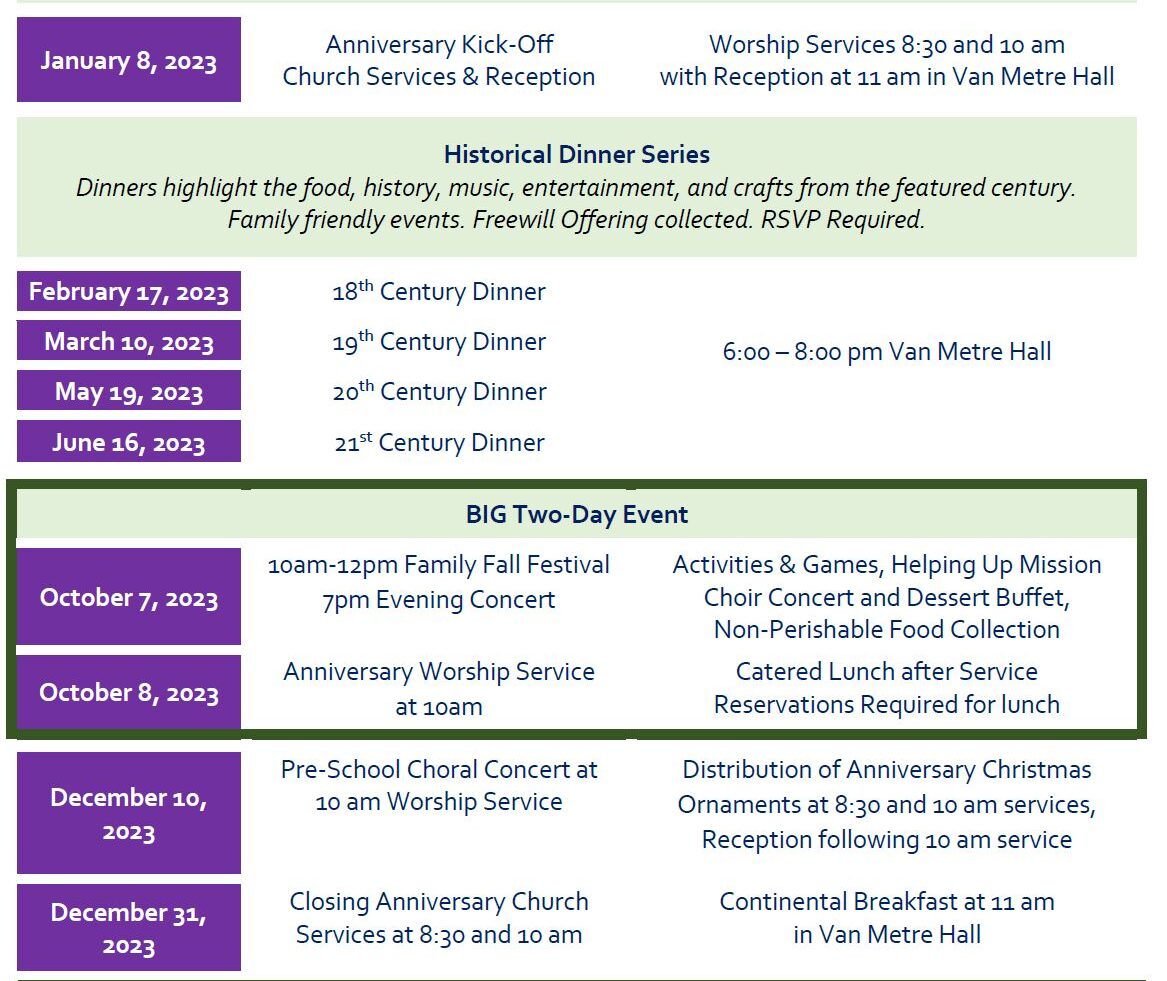 Become a Historical Helper Today!
Many helpers will be needed to make this amazing vision come to life. As a volunteer you'll play an integral part of ensuring the Hunt's Church legacy continues through the years. We'll be recognizing all volunteers at the October weekend celebration. If you'd like to volunteer to serve as a "Historical Helper" for one or several events, email Charlotte Douglas.